No one can deny the importance of Honda generators when it comes to power outages or shortages. Generators ensure great power backup at the time when you need it the most. These generators keep you going with your tasks at hand without causing any interruption. You can enjoy complete peace of mind when you have such generators.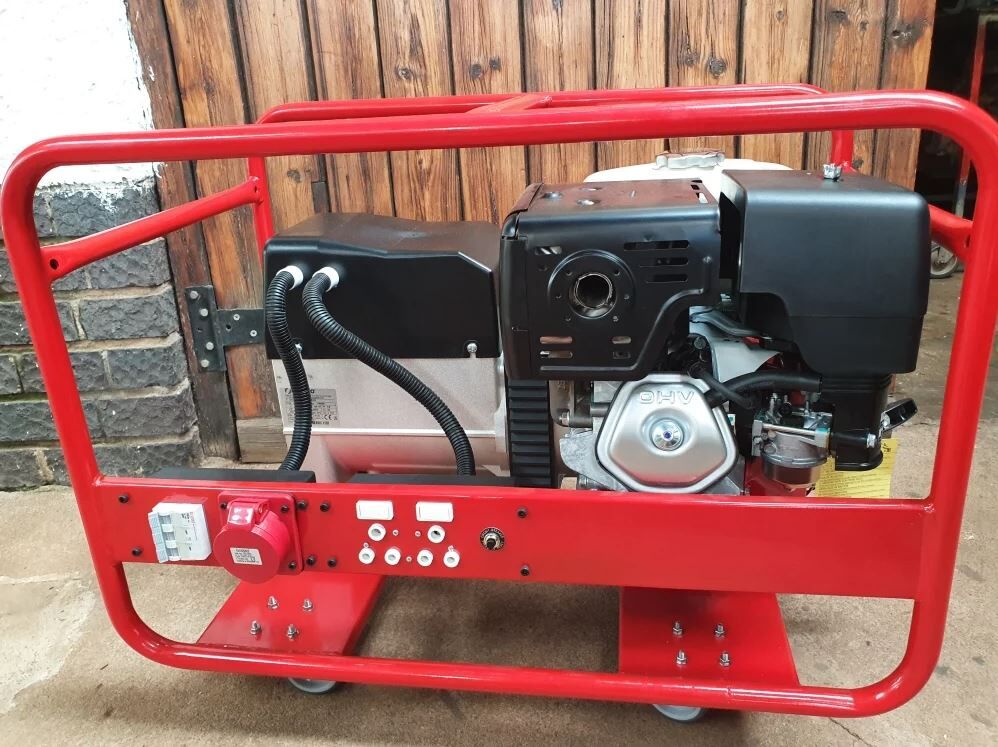 The only issue that most of us usually face is we end up purchasing fake Honda generators without knowing their genuineness. The fake Honda generators lead to various issues and do not last long.
Therefore, knowing whether a Honda generator is fake or real is necessary. No worries. After reading this guide, you will get familiar with how to spot a fake Honda Generator. Sounds exciting? Stay tuned!
What is A Fake Honda Generator?
A fake Honda generator is a generator that the Honda company does not manufacture. There are several cheater manufacturers exist in the market or around the globe. They make a copy of the original Honda generator. They do this, so you cannot differentiate it from the original. Such Honda generators refer to fake Honda generators.
How To Spot A Fake Honda Generator?
There are several things that you can consider while making a purchase. These things will help you spot a fake Honda generator from the original one. Some key things are as follows:
1. Unregistered Engine Number
Everyone knows Honda is a professional manufacturer. They record the number of letters they put on each generator engine. You can check the product's originality by typing in the engine number directly on their official website.
If you find your product by typing in the engine number, it means you have a real product. On the other hand, you have a fake Honda generator.
2. Wrong Logo Placement
Honda employs a unique way of placing a logo on its products. In a genuine Honda Generator, you will find a logo or emblem on the following:
Side of the crankcase of the engine
Below of the fuel tank
Fake Honda generators contain the logo of Honda on the starting mechanism. While on the other hand, the actual Honda manufacturer does not do this.
This is true for GX200 or GX160 models. For instance, the Honda GX340 337cm3 has written, "This is a Honda GX340 337cc". It is cast in a way that these characters are raised from the body of the product.
It is a fake Honda generator if you notice stamping of these characters rather than raising. Some manufacturers often employ painting, name tags, stickers, etc., to reflect the above sentence. But they are all fake.
3. Reduced Wording
Honda's two most popular generators include EP 4500CX and EP 6500CX, "a 5.4 Kva & 6.5 Kva".
Honda itself put the complete wording as written above directly on the products. On the other hand, the fake manufacturers often don't put the complete wording. This can be another sign for you to identify the fakeness of Honda generators.
4. Unidentical Appearance
Another thing you should consider while identifying is if the generator is real or not when buying a match, the product with what is on the Honda site.
This will help you identify if the product is genuine or not. Suppose the product picture is not on the official webpage of Honda. Then without any doubt, the product you selected is fake. You can see the images of various generators by Honda here.
5. Slow Start/ Knocking
Another sign you can experience with the fake Honda generators is that they start slowly. This means you need to perform a couple of pulls to make them start.
While the genuine Honda generator starts only with a single pull. Fake Honda generators also knock off with time, while the real Honda product will not.
6. Engraving on Multiple Parts
The generators from Honda also contain their logo or emblem on various components. This represents the brand and professionality. You easily differentiate products.
The main components include the muffler, engine block, carburetor, cylinder head cover, air filter, AVR, and alternator. The fake Honda generator does not contain the logo or emblem on various components.
Why Be Careful When It Comes To Fake Honda Generators?
There are several drawbacks associated with fake Honda generators. Some of the key disadvantages are as follows:
The materials used to make the fake Honda generators are not up to the mark. The manufacturers don't follow strict quality standards. So, the end product is not reliable.
The efficiency of real Honda generators is far more in comparison to the fake Honda generators. High-tech labor's unmatched skills and professional experience go into making each component.
The cost of the Fake Honda generators is far more than what they deserve. In general, they should cost around 1/6 or 1/4 of the original generator's cost.
Verdict
When you are in the market for a new generator purchase. Make sure to check the variety of generators. You can see quiet generators, propane generators, inverter generators, dual fuel generators, etc. We have discussed all the possible signs on How to spot a fake generator? A good decision will help you in the long run. If you have any queries feel free to reach out. You can post a comment below, we would love to help you.
As an Amazon Associate we earn from qualifying purchases.