WEN is one of the most popular brand names of generators. The American company WEN gained its name, fame, and acceptance by merging the tools and electricity (putting the power into power tools). The research and development team of WEN played a significant role in developing a variety of common everyday tools like chainsaw, the electric soldering gun, electric jigsaw, the electric engraver, knife, and wet wheel sharpener. Besides the tools, WEN even evolved with orbital technology. It is the technology used in most polishers, waxers, and buffers today that gives cars a flawless free shine they deserve.
Since then, the expertise of WEN Generators has expanded to engage a wide variety of products, including drill presses, tool chests, bench grinders, nailers, miter saws, hand tools, generators, and air compressors to name a few. The WEN's headquarters are located in Elgin, Illinois. According to the mission statement of WEN, "Our goal is to help woodworkers and artisans across the world execute their wildest imaginations."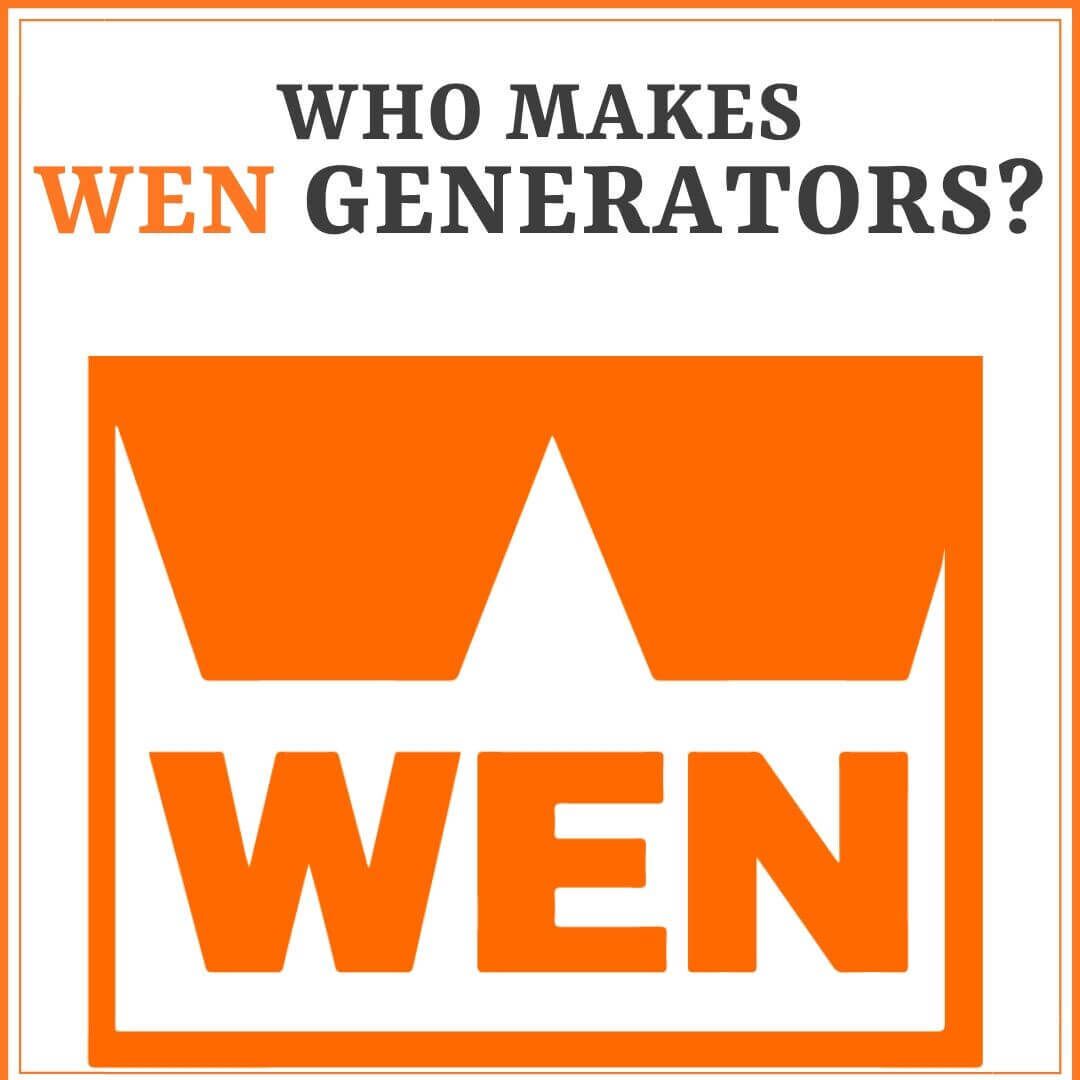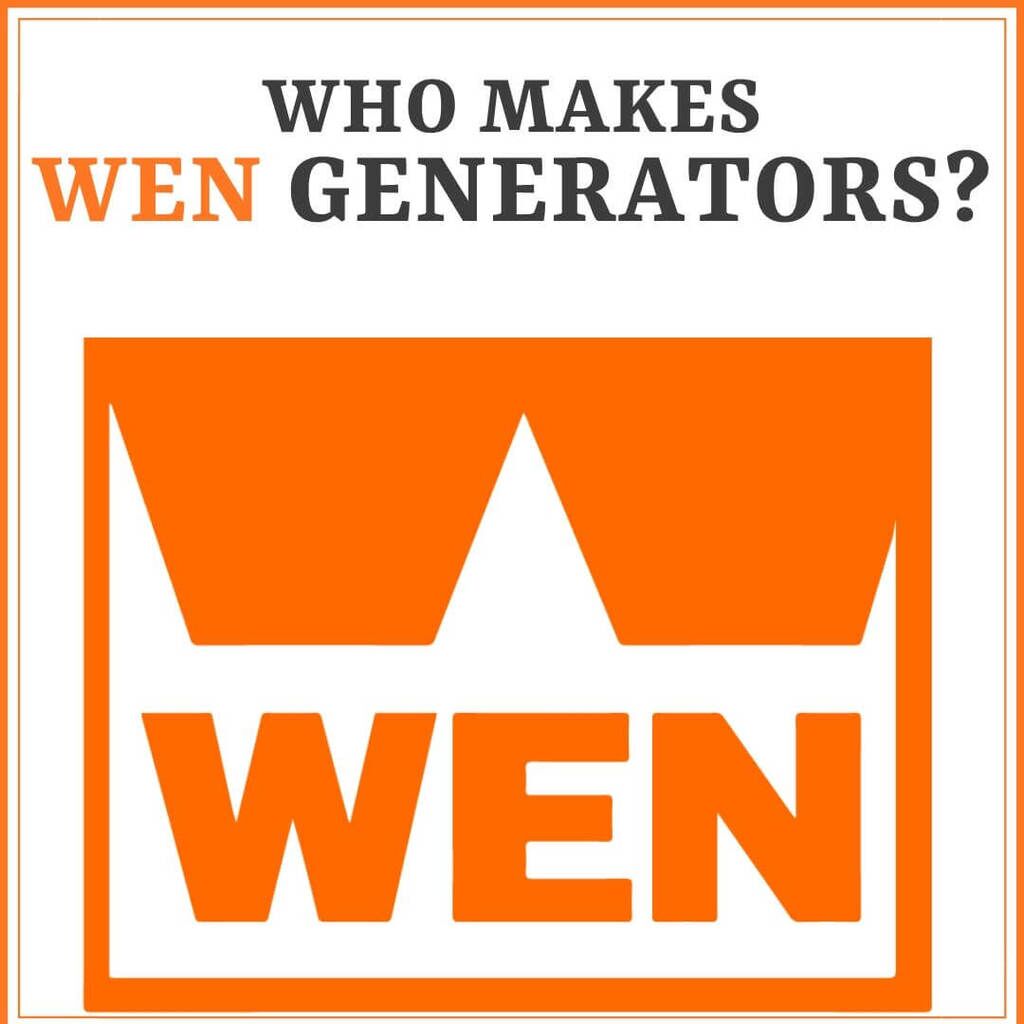 After reading such dense info of WEN generators pretty sure who makes wen generators is the next question vigorously bubbling in your head. Stick to the article for further exploring the details.
THE FIVE BEST UNITS OF WEN
WEN generators have introduced the five best units to facilitate their customers. The quality and design of these generators are incomparable.
These results are achieved through the firm's spectacular OHV engines. The WEN generators that produce higher power owns a 4-stroke OHV single-cylinder engine with a forced-air cooling system. Whereas, the two lesser wattage models use the E-Z Pull starters.
Interestingly, all of the five models come with low oil automatic shutdown. This eliminates the risks of damage to the system. In case, if the owner accidentally allows the generator to run out of fuel or oil, the low oil automatic shutdown system protects the system when it is first used after a long period.
DISTINCTIVE FEATURES OF WEN GENERATORS
Almost all of the WEN generators are designed with heavy-duty frames and come with a wheel kit. There are very few manufacturers of generators who provide their buyers with wheels as part of the purchase price.
It is quite shocking for the customers to accept that their heavy generators have no wheels and that a special and pricey wheel kit has to be purchased and installed. WEN dissolves this unpleasant issue by including the entire wheel kit within the package. They provide "never flat" tires as well, making the units portable and maneuver on most terrain.
In terms of noise reduction, this unit has a spark arrestor for ensuring to reduce the noise levels. The user-friendly control panel is also equipped with one 240/120v receptacle, a DC outlet, a digital hour meter, and four 120v outlets. It is very easy to use and to read, making even the bulkier generators user-friendly.
WARRANTY OF WEN GENERATORS
WEN owns an extended two years warranty period for all their portable generators. Even the best models of WEN Generators offer a minimum warranty period of 90 days. Whether the warranty period is longer or shorter WEN is certain about the quality of its products while ensuring the performance for such an extensive period of time. According to WEN, "WEN Products are committed to building tools that are dependable for years. Our warranties are consistent with this commitment and our dedication to quality."
Great Lakes Technologies, LLC (Seller) only warrants to the original purchaser. According to LLC, all the WEN power tools will be free from defects in material or workmanship during personal use for a set period from the date of purchase or 500 hours of use whichever comes first. The purchaser has a month from the date of purchase to report missing or damaged parts.
Under the Seller's Sole Obligation Warranty the damaged components of the WEN generator will be replaced without charge, making sure they are not subjected to misuse, alteration, careless handling, misrepair, abuse, neglect, normal wear and tear, improper maintenance, or conditions adversely affecting the product or the component of the product, whether by accident or intentionally, by persons other than Seller.
To make a claim under this limited warranty period, you must keep a copy of your proof of purchase that clearly defines the Date of Purchase (month and year) and the Place of Purchase. Place of Purchase should be a direct vendor of Great Lakes Technologies, LLC. Any purchase conducted through third-party vendors, pawnshops, resale shops, or any other secondhand merchant, nullifies the warranty including the product.
CONCLUSION
Whether you are looking for emergency power for your home or require electrical supplies while camping, traveling in a camper, or working in the field, you will be able to get all that you need from one of the four main WEN units. You can find an optimum solution for all of your electricity needs with a WEN portable generator. They are portable, well designed, and crafted with all types of owners in mind.
A drawback of WEN generators is that they are not CARB (California Air Resources Board) compliant. Therefore, they are not available in California, and may not be allowed into places such as national parks or preserves. This is because of the decibel volume produced during operation as well as the emissions levels of the units. This issue never means to knock down the WEN generators from the list of recommended models. They are all very reliable and fully featured, and their affordable prices make them a good all-around solution.
As an Amazon Associate we earn from qualifying purchases.